READ - READ - AND READ SOME MORE!!
We'll be adding books to the list all the time, so keep checking back!
"I Believe in Me!" has four color segments that carry the lessons.
Books are in order of each color segment, emotional themes and lessons within that segment.
First Color Segment: Chili Pepper Red
Books with Red in Title
Books on : Empathy, Self-Confidence, Listening to Others
Second Color Segement: Fern Green
Books with Green in the Title
Books on imitating animal sounds
Books on : Acceptance and Trusting Friends, Everyone is Unique
Third Color Segment: Pure White
Books about playing in the snow
Boodks about "Going to Bed"
Books on : Concept of Self and Everyone's Unique
Fourth Color Segment: True Brown
Books with Brown in the Title
Books on : Belief in Self, Perserverance, Reaching a Goal
We want this list to be a great resource to accompany the "I Beleve in Me!" DVD as well as a woderful reading list for teachers, parents and grandparents of preschoolers.
To order a book listed, just click on the icon and it will usually take you straight to Amazon or Barnes and Noble sight.
Read - out loud to your child - time well spent for you and for them!
Reading is about:
learning
taking time to be with a child - building relationship
the eyes, ears and mind connecting and forming pictures
being able to follow the words one hears
forming mental pathways that feel good
language skills
developing attention span
promoting curiosity
establishing reading skills
The first segment in "I Believe in Me!" is Chili Pepper Red
The main emotional themes taught are:
Emathy, Self-confidence and Listening to others.
In this section you will first find books with Red in the title and then books that follow the emotional themes listed. Happy reading!
Books for preschoolers with RED in the title:
Ed Emberly's Big Red Coloring Book."Red is a just-right color for drawing lots of of things, such as: red ants, measles, cranberries, holly berries, checkers, cherry or strawberry lollipop.
Brother's Grimm, Little Red Riding Hood is a famous fairy tale about a young girl's encounter with a wolf. The story has been changed considerably in its history and subject to numerous adaptations and readings.
Dr. seuss's One Fish, Two Fish, Red Fish, Blue Fish
This nonsensical romp through a gallery of imaginary creatures introduces beginning readers to a variety of rhyming letter combinations. Meet the Yink, who likes to wink and drink pink ink. Or the Yop, who hops from finger top to finger top. Then there is morose Ned who doesn't like his little bed. The short anecdotal poems have just the right combination of humor and the fantastic to enrapture readers.

Audrey Wood and Don Wood (Illustrator) The Little Mouse, The Red Ripe Strawberry and The Big Hungry Bear Gorgeous double page pastel pictures with a mouse whose facial expressions will delight young readers have kept this book in print for years. Easy to read text tells the story of a little mouse who will do anything to save his strawberry from the big hungry bear. Don Wood is a previous Caldecott award winning illustrator

Margaret Wise Brown's Big Red Barn Rhymed text and illustrations introduce the many different animals that live in the big red barn.

Merle Peek's Mary Wore Her Red Dress and Henry Wore His Sneakers On Katy's birthday, all of her animal friends come to the party dressed in clothes of different colors
Books that fit the main EQ themes in Chili Pepper Red
Self-Confidence

Jamie Lee Curtis' I'm Gonna Like Me: Letting Off a Little Self-Esteem Celebrate liking yourself! Through alternating points of view, a girl's and a boy's, Jamie Lee Curtis's triumphant text and Laura Cornell's lively artwork show kids that the key to feeling good is liking yourself because you are you. Like the duo's first New York Times best-seller, Today I Feel Silly and Other Moods That Make My Day, this is an inspired book to rejoice in and share. I'm Gonna Like Me will have kids letting off some self-esteem in no time! Ages 4 and 5.

Paul Bright and Matt Buckingham (Illustrator) Nobody Laughs at a Lion! Pa Lion is not impressed by the animals' laughter as he struggles to find what he does better than the rest. But thers is something he is best at and soon nobody laughs at him! Ages 3+
Thinking For Yourself (Self- Confidence)

Helen Lester's Tacky The Penguin Tacky is an odd bird who marches to the beat of his own drummer. He's something of an eccentric, which wouldn't be a problem if all the other penguins weren't such . . . conformists. Helen Lester and Lynn Munsinger have teamed up to tell Tacky's story, about the day when some hunters come to the penguins' Nice Icy Land, and how Tacky's individuality saves the day!
Empathy
Karen Beaumont's Move Over Rover Building on a simple phrase, "Move over, Rover," this repeating story offers a twist by piling various backyard animals into Rover's doghouse during a rainstorm. The soft watercolor illustrations bring the wetness and movement of rain to life, and zoom in closer and closer on the scene as each animal crams in together, until the skunk arrives and the rest all scatter. The storm ends, Rover gets a chance to play, and then he retreats to his quiet doghouse, which is now empty. Kids will enjoy reading along with the rhymes that accompany each animal's entrance.
Understanding Your Own Moods

Jamie Lee Curtis' Today I Feel Silly: And Other Moods That Make My DayToday I feel silly. Mom says it's the heat. I put rouge on the cat and gloves on my feet." From the bestselling team of Jamie Lee Curtis and Laura Cornell (Tell Me Again About the Night I Was Born and When I Was Little: A Four-Year-Old's Memior of Her Youth) comes a whimsical new picture book that's sure to fit your mood, whatever it may be. With tickling verses, and through the 13-mood span of a saucy little redheaded girl, Curtis affirms that whatever we're feeling inside is okay. Her playful rhymes encourage us to express our feelings -- from excited to grumpy, cranky to joyful. With vibrant illustrations by Laura Cornell, Today I Feel Silly & Other Moods That Make My Day is sure to delight the eyes and ears, whatever your mood. And just in case no one is getting the hint, the book comes with its own "mood wheel" -- a die-cut wheel with mix-and-match facial expressions -- so kids can show just how they feel today.
Solving Problems Without A Fight In Chili Pepper Red, there's the line: "Chili Pepper Red is standing up for what is right and listening to others instead of a fight." Learning to solve problems without fighting is a significant step to higher EQ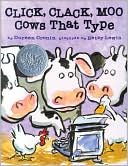 Doreen Cronin's Click Clack Moo, Cows that Type Farmer Brown thinks it's odd when he hears typing sounds coming from the barn. But his troubles really begin when his cows start leaving him notes. First they demand better working conditions...and then they stage a strike. Doreen Cronin's understated text and Betsy Lewin's expressive illustrations make the most of this hilarious situation. Come join the fun as Farmer Brown's savvy —and literate— cows turn his farm upside down!
Shelly Moore Thomas' "Somewhere Today, Someone Is Being A Friend Instead Of Fighting." A simple, engaging book about caring, sharing and friendship. Wonderful photography showing young chlldren of all races and ages involved in helping other people, young and old. The book ends with the gentle suggestion that every child can do little things to help make the world a better place. Perfect for ages 3-5
The second segment in "I Believe in Me!" is Fern Green
The main emotional themes taught are:
Acceptance, Trusting Friends, Telling No Lies, Everyone is Unique.
In this section you will first find books with Green in the title and then books that follow the emotional themes listed. Happy reading!
Books for Preschoolers with GREEN in the Title: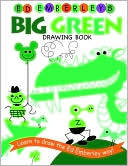 Ed Emberly's Big Green Drawing Book
Step-by-step instructions for drawing people and animals using a minimum of line and circle combinations.
Dr. Seuss Green Eggs and Ham
Dr. Seuss turns 50 simple words into magic in this time-honored classic. Sam-I-am won't give up! He keeps trying to get the grumpy grown-up in the story to taste green eggs and ham. No matter how Sam-I-am presents the green eggs and ham (in a box, with a fox, in the rain, on a train), the curmudgeon refuses to try them. Finally, Sam-I-am's pesky persistence pays off. A crowd of open-mouthed onlookers watch in suspense as the old grouch takes a bite. And?...SAY! The old sourpuss's face is wreathed in smiles as he gratefully acknowledges, "I do so like green eggs and ham. Thank you, thank you, Sam-I-am!"
In the color segment Fern Green we ask children to imitate animals. Can you make your eyes big like an owl? How does a deer look when he smiles? Can you lie down like a baby bird – snuggling in its nest?
Mimicking animals has always been a wonderful creative play activity as well as developing an understanding about animals.
John Butler Can You Growl Like a Bear?This welcoming book showcases 10 familiar species that make distinctive sounds, then prompts youngsters to do their best imitations: "Can you growl like a bear,/ rolling in the snow?/ Can you chatter like a chimp,/ swinging to and fro?" Rendered in downy acrylics and colored pencils, Butler's (Ten in the Meadow) animal portraits are both cuddly and impressively detailed. In one spread, a trio of dolphins glides through sky-blue water, their streamlined bodies dappled by sunlight; one baby dolphin looks directly at readers, offering both a sweet smile and greeting of bubbles through its blowhole. Although the text gently pushes its audience toward bedtime ("Everyone is quiet now," nudge the final lines, "You can't hear a peep./ It's time to gently close your eyes/ and fall fast asleep"), there's plenty here to keep a circle of preschoolers entertained in broad daylight. Ages 2-6.

Sam Taplin Noisy Zoo
Can you growl like a bear? Howl like a wolf? Little children will love to copy the sounds made by all the zoo animals in thie delightful book.
Acceptance and Trusting Friends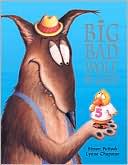 Simon Puttock, Lynne Chapman (Illustrator) Big Bad Wolf is Good
Big Bad Wolf realizes that if he changes into a big good wolf, his lonely days will be over. So he quickly sets out to do a noble deed. Despite all his efforts, everyone's still afraid of him and no one gives him a chance! He decides to go back to his nasty old ways, and only when he hears a small, sad "QUACK!," it is decision time for Wolf . . .A classic character, with a great new twist!

Don Freeman Corduroy
A little girl can't afford to buy Corduroy, a lonely toy bear. But Corduroy thinks he's not adoptable because he's not perfect. (He's missing a button from the strap of his overalls.) After the store closes, Corduroy gets down off the shelf and looks for the button all over the store. He has a great adventure, but he ends up back on the shelf, sadder than ever, and still with no button. The next day, the little girl returns with money and buys the little bear. She doesn't care if he isn't perfect. She loves him anyway. To make him feel better, though, she takes him home and sews on a button. "You must be a friend," the little bear says. "I've always wanted a friend." A beautiful story, beautifully told. Best for children 4-5.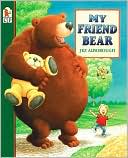 Jez Alborough My Friend Bear Eddie's feeling sad, and so is the bear. They both wish they had a friend to talk to. All they have are their teddies, and teddies can't talk. Or can they? Teddy fans, prepare! From the author-illustrator of the best-selling WHERE'S MY TEDDY? and IT'S THE BEAR! comes a third warm and funny story about this odd-sized, lovable pair, a small boy and a rather large bear!

Laurie Kransy Brown, Chopra, Mark Brown (Illustrator) How to Be A Friend The newest "Dino Life Guide for Families", this book talks about friendship. A reassuring text combined with humorous, full-color illustrations show everyday situations that children can relate to and understand. Best of all, this book presents the many ways to be a friend as well as the ways not to.
Everyone is Unique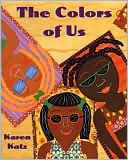 Karen Katz The Color of Us
A wonderfully told, loving story about a little girl whose friends have skins the delicious colors of cinnamon, ginger, chocolate, honey, pizza, peaches... A great book about the greatness of diversity. For 3-5's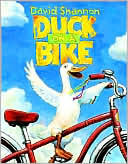 David Shannon Duck on a Bike
David Shannon A duck thinks out of the box, and he decides to ride a bike. The other farm animals tell him he is wacky, that he'll get hurt, that it's not what dignified animals do, etc. etc. But in the end, the duck's crazy idea doesn't seem so crazy any more. A clever book about the importance of individuality and creativity, even when others may not understand it. Fun-filled illustrations. Best for ages 3-5.
Bobbi Kates We're Different, We're the Same Illustrated in full color. The colorful characters from Sesame Street teach young children about racial harmony. Muppets, monsters, and humans compare noses, hair, and skin and realize how different we all are. But as they look further, they also discover how much we are alike.

Mem Fox Whoever You Are A simple book with universal appeal, this book tells our youngest children that there are other children all over the world who may look and live differently, but who are all the same inside. The illustrations are as beautiful as the message. For children 2-5

Todd Parr, Todd Parr (Illustrator) It's Okay to Be Different
It's okay to need some help.
It's okay to be a different color.
It's okay to talk about your feelings.
It's okay to make a wish...

It's Okay to Be Different cleverly delivers the important messages of acceptance, understanding, and confidence in an accessible, child-friendly format featuring Todd Parr's trademark bold, bright colors and silly scenes. Targeted to young children first beginning to read, this book will inspire kids to celebrate their individuality through acceptance of others and self-confidence.

Along with the four other bestselling Todd Parr picture books debuting in paperback this season, It's Okay to be Different is designed to encourage early literacy, enhance emotional development, celebrate multiculturalism, and promote character growth.